Turanza ER300-2 - 195/55R16 87V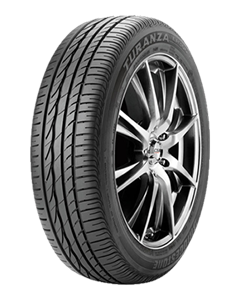 195/55R16 BST ER300-2 87V* RFT
The Bridgestone Turanza ER300-2 RFT tire is the last word in vehicle safety. This tire's run-flat technology lets you keep driving temporarily after a puncture, so you never have to worry about changing a flat in a dangerous situation.
But the Turanza ER300-2 RFT isn't just about safety -- this tire also excels in wet and dry road conditions, and provides excellent cornering and fuel efficiency, completing an all-around strong package.
Original Equipment
Fitted as original equipment on: MINI Cooper
How we compare...